Regular price
$179.00 USD
Regular price
Sale price
$179.00 USD
Unit price
per
Sale
Sold out
This controller quadrant offers TPM, flaps and trim wheel controls for flight simulators.  The controller features push pull controls for each throttle, prop and mixture.  The throttle also features a locking nut as well, twist it to lock the throttle in place.  A momentary switch for flaps, push up to raise flaps one notch and push down to lower flaps one notch, the switch auto returns to center.  Also features a trim wheel with

approximately 4 complete rotations for

 fine tuning the elevator during flight.  This can be upgraded to a 10 turn potentiometer for 10 complete rotations for even finer control.  Includes a desktop mount as well.


No drivers are needed, just plug and play in Windows and Mac.  Been tested and works perfectly in Microsoft Flight Simulator 2020 and X-Plane.  It should work with any game that uses a joystick/controller in Windows as well.   Does not work with Xbox Series X/S.


This controller is 3D printed and hand made by me.  Uses quality brand named linear sliders/potentiometers.  Includes 10' USB Cable.


Dimensions: (Main Body) 12" Long, 5.75" Deep, 2" Tall (Trim section 4" Tall).


Free Domestic Shipping to lower 48 states and Includes a 1 Year Warranty.
Trim Wheel Upgrade Option Available.



This upgrade uses a Bourns 10 turn Potentiometer in the trim wheel assembly which will give a more realistic sensitivity to the elevator trim, giving 10 complete rotations of the trim wheel vs the approximately 4 rotations without the upgrade.




For International orders price and shipping costs do not include import fees/VAT your country may charge at time of delivery.
View full details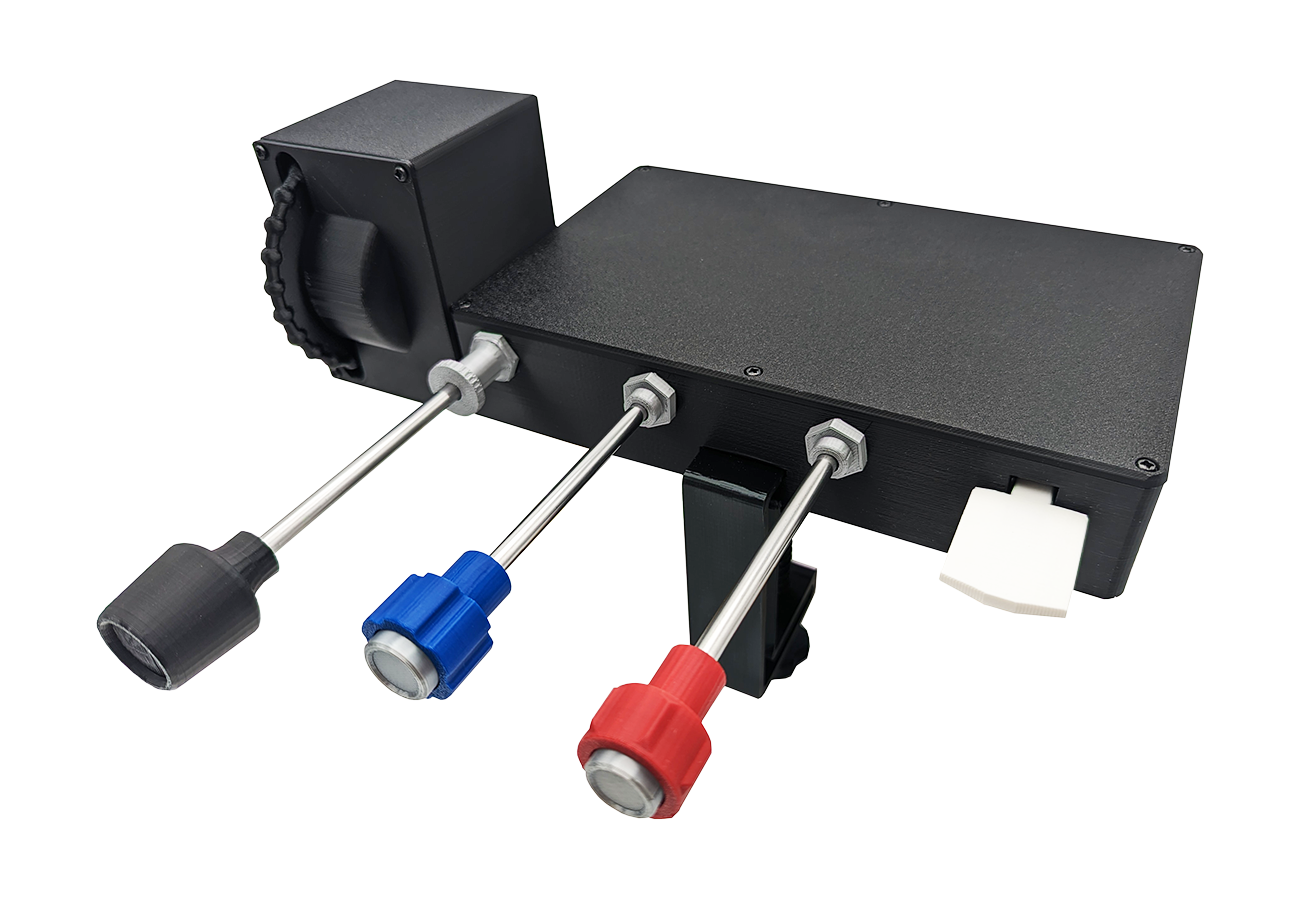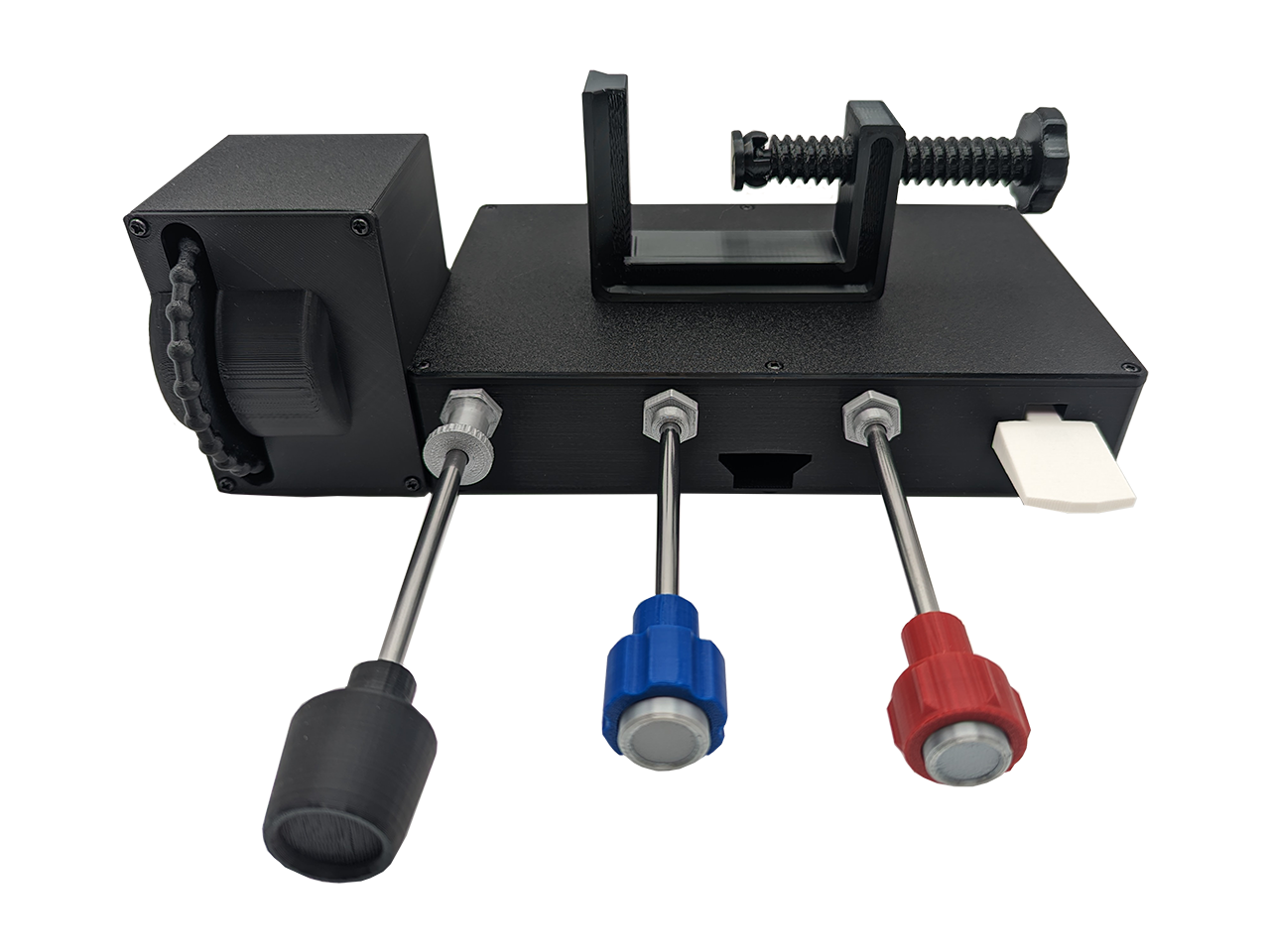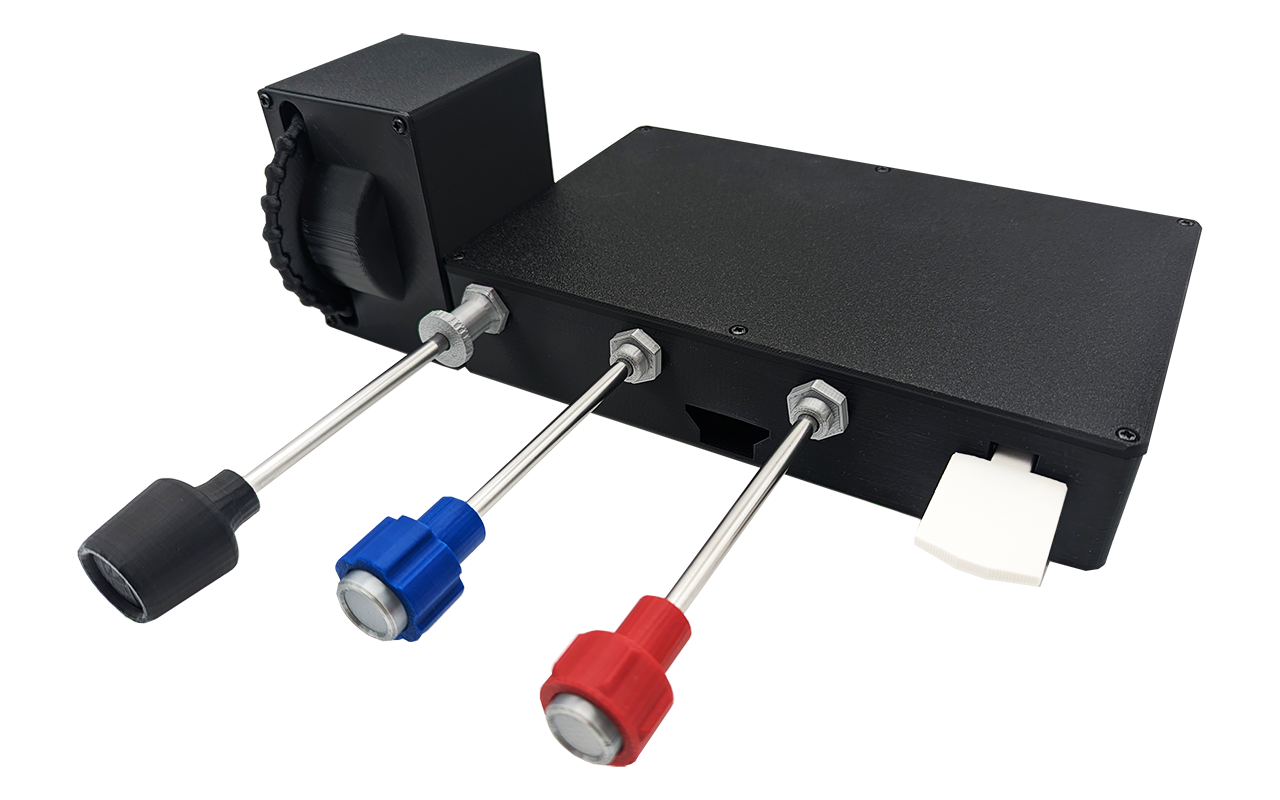 An excellent product at an affordable price
I've been using the controls for quite some time now, and I'm very satisfied!
Having an actual manual trim wheel and push/pull controls has really made a huge difference for me, especially when training at home.
There is even a 'friction nut' on the power throttle! If you want to make vernier adjustments, you'll have to pay a lot more, but for the price, it's a really great product! I would have also bought a version without the prop controls since I usually play in VR and often accidentally pull the wrong lever.
Works perfectly, solid build quality
I've used it in MSFS2020 for about 10 hours now, it works perfectly! I got the version with higher resolution/more rotations trim wheel. Every control works great and feels solid. The casings are thick plastic and feel very solid. I wish more manufacturers uses thick plastic. It feels high quality, sturdy, durable.
I'm not a paid to write this review or anything. I'm writing this because I like the product but also because I'm excited that someone is making a more affordable but high quality flight sim product. All the other quality TPR's I've seen are very expensive. Buy this product! The more people buy this the more of these affordable high quality products we can get.
FlightSimStuff, can you make a similarly high quality pendular rudder (as an alternative to Thrustmaster's Pendular Rudder)? I'd buy it.
Terrific and Inobtrusive, Lifelike Controller
I was pleasantly surprised by how soon it had arrived and the wrapping and condition of the controller. The setup was more or less plug-and-play outside of minimal binding, and I found that all functionality echoed reality. Solid 3D print.
Very pleased
Plug and Play on my Macbook M1 with x-plane 12. I've been using this TPM for a solid week now and I am very impressed by the quality of this product. It's smooth and the print is very high quality. If you're looking to develop muscle memory for the real aircraft this is a great way to do so.
Great product
As described, but higher quality than i expected from a 3d print. Feels great.