Regular price
$179.00 USD
Regular price
Sale price
$179.00 USD
Unit price
per
Sale
Sold out
This controller quadrant offers TPM, flaps and trim wheel controls for flight simulators.  The controller features push pull controls for each throttle, prop and mixture.  A momentary switch for flaps, push up to raise flaps one notch and push down to lower flaps one notch, the switch auto returns to center. 

Also features a trim wheel with 

approximately 4 complete rotations for

 fine tuning the elevator during flight.  This can be upgraded to a 10 turn potentiometer for 10 complete rotations for even finer control.

 



This controller has M5 nuts in the lid and base for mounting either above or below on your desk/cockpit.   When mounting below please allow approximately a 2.75" overhang off the front to allow clearance for the trim wheel section.




No drivers are needed, just plug and play in Windows and Mac.  Been tested and works perfectly in Microsoft Flight Simulator 2020 and X-Plane.  It should work with any game that uses a joystick/controller in Windows as well.  Does not work with Xbox Series X/S.


This controller is 3D printed and hand made by me.  Uses quality brand named linear sliders/potentiometer.  

Does not include M5 screws as I would not know the length you would require for your particular setup.

  Includes 10' USB Cable.


Dimensions: (Main Body) 12" Long, 5.75" Deep, 2" Tall (Trim section 4" Tall).



Trim Wheel Upgrade Option.





This upgrade uses a Bourns 10 turn Potentiometer in the trim wheel assembly which will give a more realistic sensitivity to the elevator trim, giving 10 complete rotations of the trim wheel vs the approximately 4 rotations without the upgrade.



 

Free Domestic Shipping to lower 48 states and 

Includes a 1 Year Warranty.
For International orders price and shipping costs do not include import fees/VAT your country may charge at time of delivery.
View full details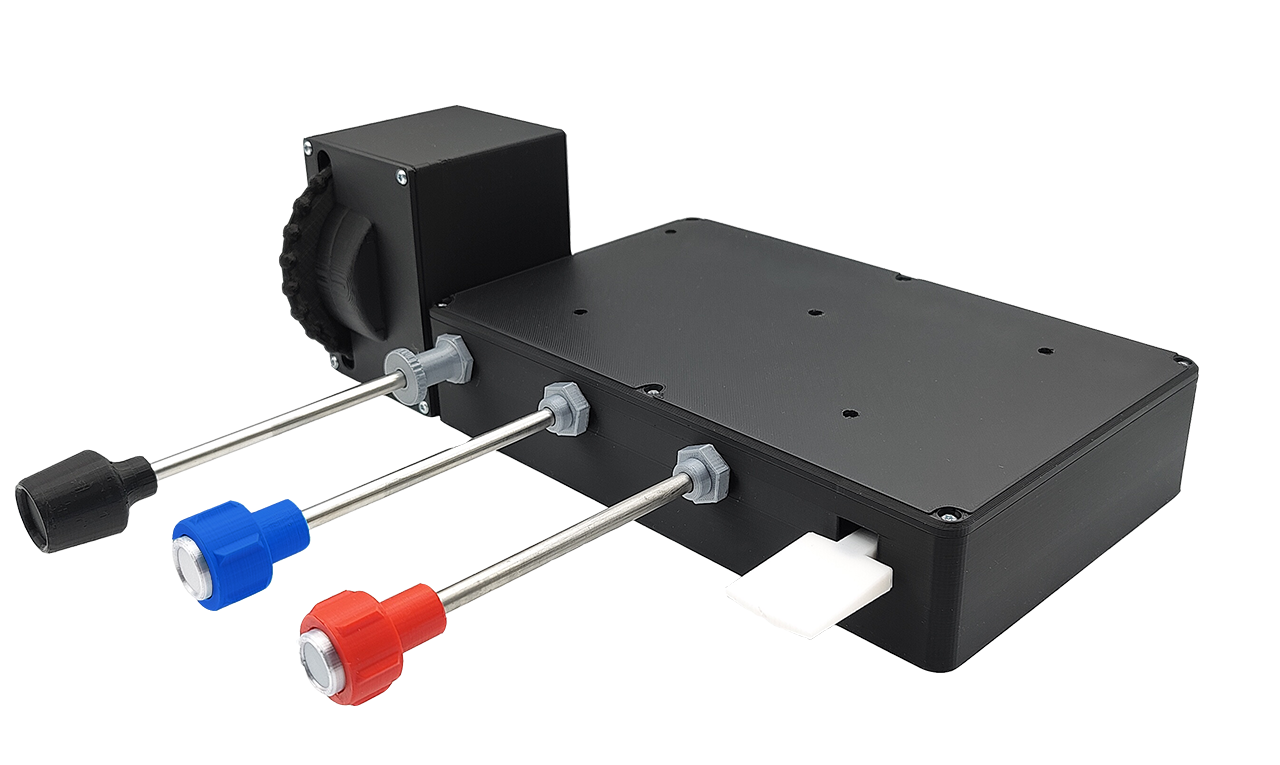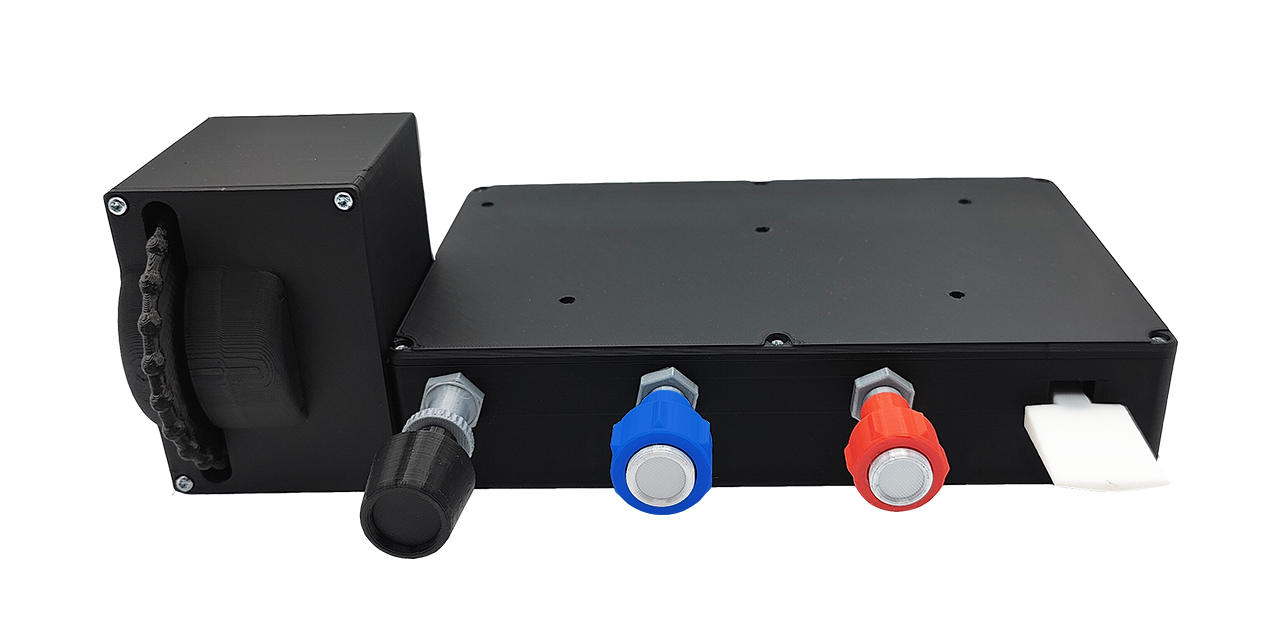 Carb, Throttle, Mixture, Flap and Trim Controller
Unit is sturdy and controls are smooth. FSS readily modified our unit to be Carb, Throttle and Mixture so our youth training simulator will closely mimic the 172 our youth are using for training. Quick shipping and well packaged. Highly recommend!
Amazing Product!
Absolutely amazing controller. Extremely well made and super simple plug and play. I highly recommend this!
Just what I needed to complete my flight sim cockpit. Works as advertised!
Great Product!
The unit is very well built. Controls feel very solid. Also, the owner was very quick to answer the questions before my puchase and even during the build for some updgrade and changes. Very quick shipping and well packaged. Would highly recommend!
Excellent feel and well made
I had high expectations after reviewing more or less every option and these were met in every way.